This is my 93 Nissan Navara build (Nissan Hardbody for my American friends). It's been in the build for 13 years now and a full on journey to say the least.
For those of you that don't know me, my name is Josh Grigg. I bought the truck off my brother in 2007 and saved up (what I thought was) enough coin to get it fully rebuilt.
I took it into my mate Laurie's shop, The Chop Shop to get it started. It was originally bagged in the rear, decided to replace it with a full rear clip which ended up turning out pretty crazy. From my ideas, Loz went even further and created an awesome rear clip with custom made JACKPOT rocker arms with poker machine symbols on the top. Poker Machine symbols also in the tube work. The fuel cell resembles a roulette table with characters laser cut into the top of it and the air tanks will be airbrushed to resemble poker chips. Scotty from Oxytech powder coated the frame and some of the components to go with the original colour combo we were working towards.
I was keen as mustard on getting Intro Wheels USA Twisted Vista 8s. 22×8.5 for the front and 22×10 for the back from the States. They finally arrived after a 3 month wait. They're 8 lug wheels, so a fair bit of work went into getting them on and, as you can see by the pics, the diff has been shortened a fair bit to accommodate the wheels.
Other mods include a tube front end, RE7 Slam bags, a 2000 front end conversion with 2001 flush headlights and a few things shaved. The bed has an aluminium floor and 09 Navara tail lights with a smoothed tailgate/rollpan.
The Nav was in and out of the shop between 2008 and 2014 getting different modifications done and being prepped for a couple of major car shows. There were a lot of late nights at the shop, Laurie and Aaron put in massive effort to get it where it is now. On July 24, 2014 we got the news no one ever wants to hear. Laurie had been shot and killed out the front of his West Gosford shop. This changed everything, it was such a shock to everyone in the community and customs scene. It just didn't feel real (and still doesn't).
Hitting rock bottom
After the Nav stayed in Stu's (SM Motorsport Wiring) garage while he was doing some electrical work for a while, I was deep in a business venture trying to get it off the ground, and then late 2015, I hit rock bottom. The business venture failed and a rogue partner left me heavily in the red. With no money and nowhere to keep the Nav, it ended up on my parents driveway where it stayed until Dec 2020.
It took 4 years from 2016 to 2020 to fully rebuild myself and get back on my feet. My responsibilities had shifted and I had to put building the Nav on the backburner to get to where I wanted to be. I worked my ass off for those 4 years and, together with Karina, we saved enough for a house deposit and purchased our first home in September 2020.
Browse the pages below to view the photos throughout the build process.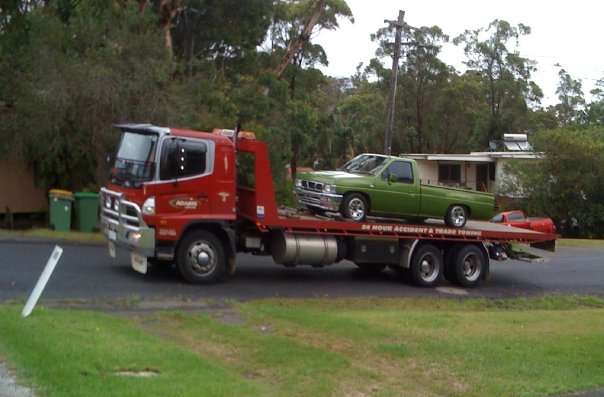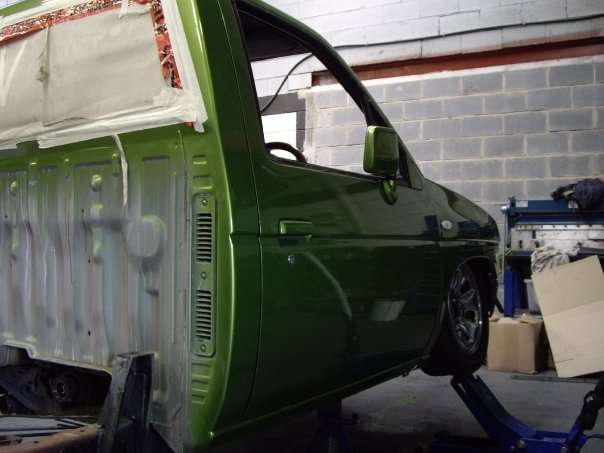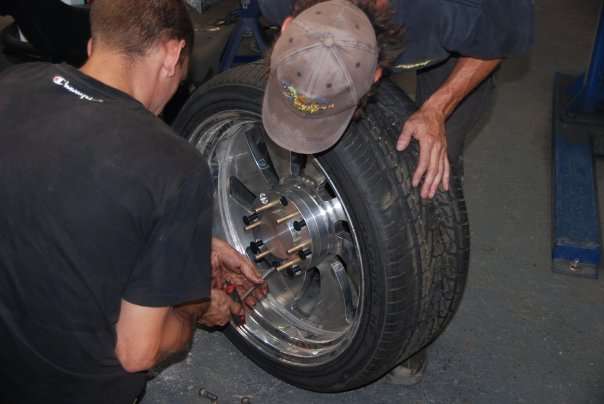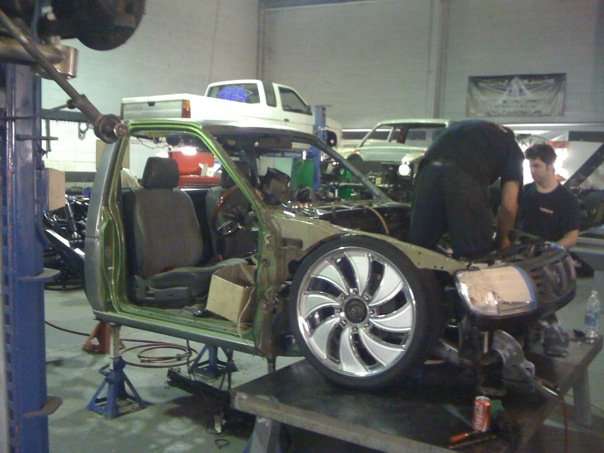 Fast forward to January 2021
We moved into our new home late November 2020 and the Nav was put on the back of a tow truck in late December 2020 and is now getting the attention it needs in my garage.
As you can see, she's a bit rough and weathered, I'm currently rubbing it back to bare metal and generally cleaning it up before more work is done. Now that I am working on it again, I may change the colour combo of the powder coated parts as well.
Stay tuned for more updates!